August 3, 2015
2015 State of Medical Device Development Survey: July Winners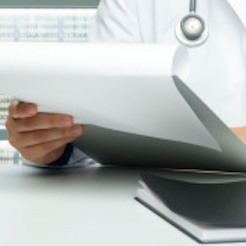 More than 300 medical device industry professionals have responded to the
2015 State of Medical Device Development Survey
so far, with one more month to go. July's two random gift card winners are Renee S. and Erica I. Congratulations! We'll be emailing you each a $25 Amazon gift card soon! A new question on this year's survey is,
"In your opinion, what needs to occur to foster more innovation in the medical device industry?"
We received a wide array of answers to this question, but two common concerns were government involvement (29%) and funding (11%). Here are a few sample comments:
"If regulatory bodies were more clear and specific about what they needed for clearance, companies could be more innovative with how to meet the requirements without as much fear of the unknown response." "Improvement in regulatory approvals in the U.S., so that capital is faster flowing." "Greater openness to use of automated tools. Less reliance on paper." "Harmonization of regulatory and QMS requirements." "Less regulation. More investment." "Funding sufficient to do the job right (too many constraints on resources exist)."
What's your opinion? Share it in the
2015 Medical Device Development Survey
today.
Email sign up