Save Your Seat
Wednesday, August 23
10:00 A.M. PDT | 1:00 P.M. EDT
Save Your Seat
Wednesday, 23 August
14:00 BST
Chiplet-based SoC architectures have seen increased interest over the past three years, and recently were made a focus of the federal CHIPS and Science Act to reduce the cost of innovation for US-based semiconductor startups, DoD projects, and academic research. Chiplet-based architectures bring their own set of challenges however, especially in the context of IP security.
Join Simon Butler, founder of Methodics IPLM, to learn best practices for managing IPs from inception through SoC integration, including:
Ensuring end-to-end traceability.
Managing security concerns.
Enforcing IP provenance.
Presenters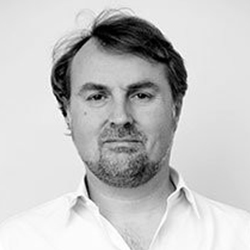 Simon Butler is the founder of Methodics Inc., acquired by Perforce in 2020. He is currently the General Manager of the Methodics IPLM business unit at Perforce. Methodics created IPLM as a new business segment in the enterprise software space to serve the needs of IP and component-based design. Simon has 30 years of IC design and EDA tool development and specializes in product strategy and design.