Save Your Seat, November 10
10:00 A.M. PST | 1:00 P.M. EST | 14:00 GMT
If you could ship 20% faster, what would it mean for your business? What could you build? Better question, what's slowing your teams down?
Teams struggle to manage branching and merging. For bigger teams and projects, it gets even more complex. Tracking development using a flowchart, team wiki, or a white board is ineffective. And attempts to automate with complex scripting are costly to maintain.
Remove the bottlenecks and automate your development your way with Perforce Streams –– the flexible branching model in Helix Core.
Join Brad Hart, Chief Technology Officer and Brent Schiestl, Senior Product Manager for Perforce version control to learn how Streams can:
Automate and customize development and release processes.
Easily track and propagate changes across teams.
Boost end user efficiency while reducing errors and conflicts.
Support multiple teams, parallel releases, component-based development, and more.
Meet Your Presenters
As the CTO of version control, Brad is responsible for the product strategy of the Perforce version control product suite – including Helix Core, Helix4Git, Swarm, and other clients and plugins. Brad has more than 20 years of experience in high-tech companies focused on optimizing development pipelines. He specializes in software engineering process, design, and implementation.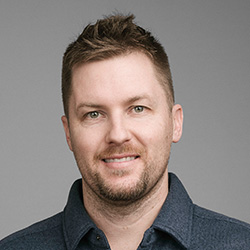 Brent oversees the version control portfolio at Perforce. He loves being at the intersection of customers and software development teams, especially when there are hard problems to solve. In his spare time, he enjoys spending time with his family, staying active, and anything that has to do with the sport of hockey.