LibreOffice

LibreOffice is a free power-packed open source personal productivity suite. When LibreOffice is installed on the server hosting Swarm, Swarm automatically detects its presence and uses LibreOffice to prepare PDF previews of a variety of file types, including:
Word documents (.doc, .docx)
PowerPoint presentations (.ppt, .pptx)
Excel spreadsheets (.xls, .xlsx)
Visio diagrams (.vsd)
Rich-text files (.rtf).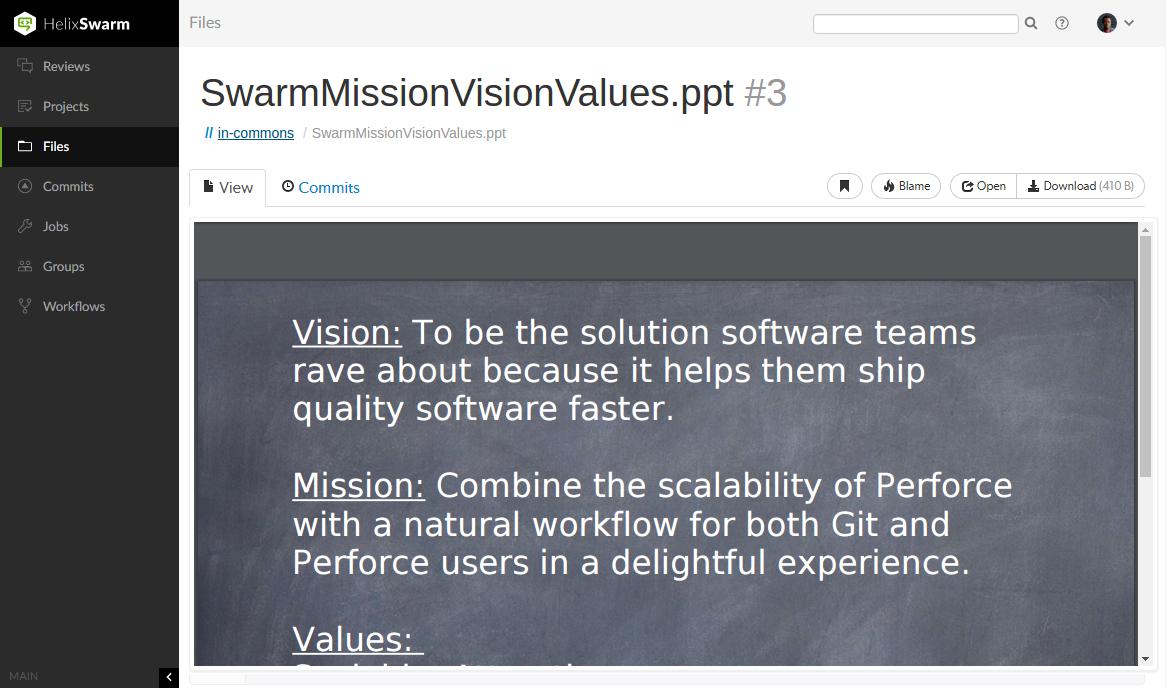 Depending on your server's platform and distribution, LibreOffice may be provided as multiple packages and not all packages may be installed by default. If certain filetypes do not preview as expected in Swarm, you may need to install these optional packages to include all of the file handling capabilities of LibreOffice.
For more information on LibreOffice, see https://www.libreoffice.org.
Limitations

The LibreOffice integration has several limitations:
Document previews in

Swarm

may appear different than on a desktop system if the document's fonts are not installed on the server hosting

Swarm

and LibreOffice. In addition, LibreOffice has some limitations rendering Microsoft Office file types, so LibreOffice-generated previews may differ from what you see using Microsoft Office.
Large files may require a notable amount of time to preview. Very large files may exhaust the resources of the server hosting

Swarm

, causing the preview to fail and temporarily impacting

Swarm

performance.

Swarm

is currently not able to detect or show differences in LibreOffice-supported file types.
LibreOffice cannot currently provide previews on a Mac OSX server hosting

Swarm

.
Installation

We recommend that you install LibreOffice from your OS distribution, via apt-get, yum, etc.

The minimal packages, and their transitive dependencies required for Swarm are:
libreoffice-calc

libreoffice-draw

libreoffice-impress

libreoffice-writer

libreoffice-headless

(CentOS/RHEL only)